Second trimester classes will start on November 20, 2017.
According to the students' choices, the courses that will run this year are:
Advanced Information Extraction
Computer Vision
Successful Systems in Production.
Students that may have chosen other courses in the Technology Option are requested to update their registration to one of these courses at the FCUP Academic Services.
The timetable of the second trimester is the following: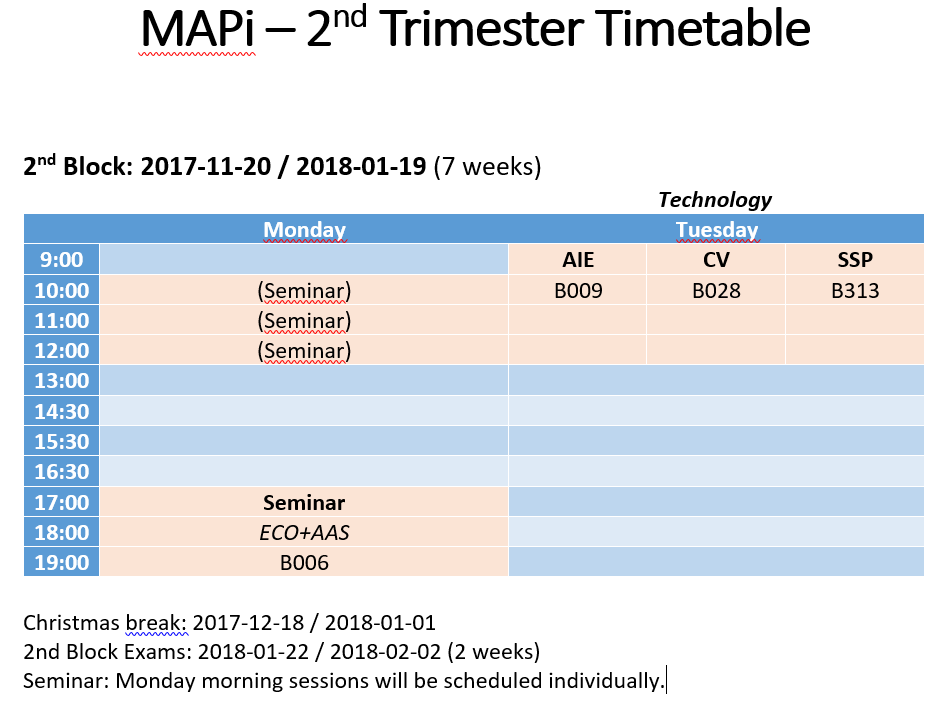 The Seminar will include visits to the research groups supporting MAP-i and the corresponding dates will be defined later.