Symposium 2021 (8 October @ U. Aveiro)
---
The program includes the public discussion of 10 thesis proposals and the presentation of 15 progress reports. There is also an welcome session to the new students and the presentation of the courses offered for the edition of 2021/2022, where the students are expected to choose the optional courses.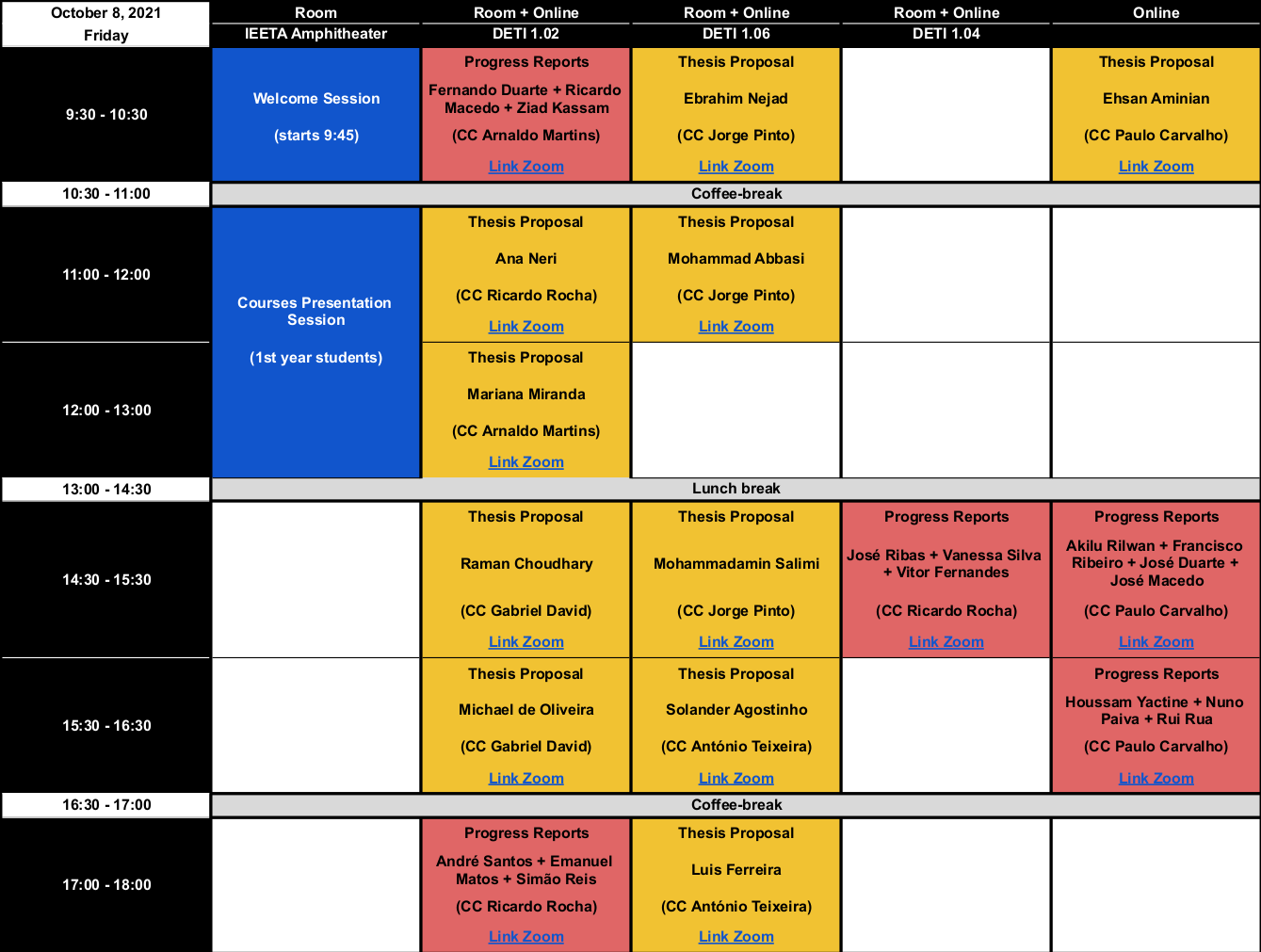 (click on image to see PDF version with Zoom links)
The UAveiro campus map indicates the 2 buildings were the event will take place: the Department of Electronics Telecommunications and informatics (DETI), number 4 in the map, and IEETA Reserch Institute (number 24).
Please contact ajst at ua.pt if you need additional information on the event.